Spanish citizenship benefits
According to the prevalent concept of our being a part of a "global village", many people are active today in favor of receiving citizenship of some European country in the European Union (EU). A European passport has many benefits in the areas of studies, employment, and the easy passage between countries.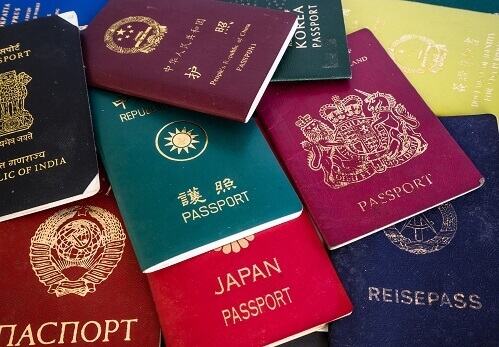 Spanish Citizenship – who's Eligible

Hereunder is a summary of the conditions for receiving Spanish citizenship:
Original citizenship – De Origen – whoever fulfills these criteria, does not have to reside in Spain in order to receive Spanish citizenship and does not have to renounce another citizenship.
Whoever is born to a Spanish father or mother (provided he did not obtain his citizenship by a naturalization procedure).
Whoever was born in Spain, to parents who are not Spanish, provided at least one of them was born in Spain (this provision is not effective if the birth in Spain took place due to diplomatic service of the parents).
Whoever was born in Spain to parents who are not Spanish, if he did not receive the citizenship of one of them, provided that the country of citizenship of the parents does not grant him an automatic citizenship even if no formal applications was filed for the receipt of the said citizenship.
Whoever was born in Spain and his parents are unknown.
Whoever was adopted by a Spanish citizen in Spain while he was a minor.
Naturalization – whoever does not fulfill these criteria has to reside in Spain 10 years in order to undergo a naturalization procedure (Section 20 of the Civil Code) and to renounce another citizenship. The legal residence period in Spain is counted from the day of receiving a resident's certificate.
The law provides for easing, inter alia, in the following cases:
1 year of residence – whoever was born in Spain to non-Spanish parents, whoever marries a Spanish citizen and is not separated by law or de facto, a grandchild of a Spanish grandfather/ grandmother by original citizenship, whoever becomes widowed to a Spanish citizen and at the time of death was not separated.
2 years of residence – categories for which Spain established by law that Spain has a historic responsibility towards them – including descendants of Jews expelled from Spain, citizens of Latin America, Portugal, Andorra, Philippines – this category does not have to renounce the Israeli citizenship (unless there already are 2 citizenships), whoever was under custody of a Spanish custodian/institution.
5 years of residence – whoever was acknowledged to be a political refugee or has received for any reason an official shelter in Spain.
The Spanish Law
In February 2014, the Spanish cabinet passed an amendment to the Spanish law of citizenship. This amendment opens within the next two years a window of opportunity in which descendants of the Jews that were expelled from Spain can apply to receive Spanish citizenship. Despite the press reports of the change of legislation, still no formal procedure exists regulating the receiving of the Spanish passport automatically, solely by virtue of the family ties to "the Jews that were expelled from Spain".
Although the amendment has not yet been approved by the Parliament, as of now, the receiving of Spanish citizenship is not conditional on residing in Spain or renouncing another citizenship.
The Touti law office is preparing itself to assist the Israeli public in realizing its eligibility for receiving Spanish citizenship in line with the amendment of the law, and acts opposite the Spanish delegation. In order to initiate the procedures for receiving Spanish citizenship, you are invited to contact us, and we will be glad to be of service to you.